Construction Progress
Follow the journey
Construction now underway!
Current progress: 45%

Commencing

January 2021

Phase 1

Diaphragm Wall & Excavation

Phase 2

Basement Construction

Phase 3

Building Structure

Phase 4

External façade and Roof Crown

Phase 5

Apartment Finishes

Phase 6

Ready to move in!

Completion ETA

Mid 2024
Phase 3 - Building Structure
The Mill Point tower structure is complete to level 31, reaching the Skyhome level. At this stage the concrete structure is expected to be completed at the end of the year, leading then to significant work on the glass crown and spires that top off this building.
The large range of common amenities are also taking shape, with finishing trades moving through these areas installing cabinetry, flooring and finishing touches.
Mends Street is now closed and has been ripped up, as a new road design, allowing for active and well-vegetated verge and public spaces, commences.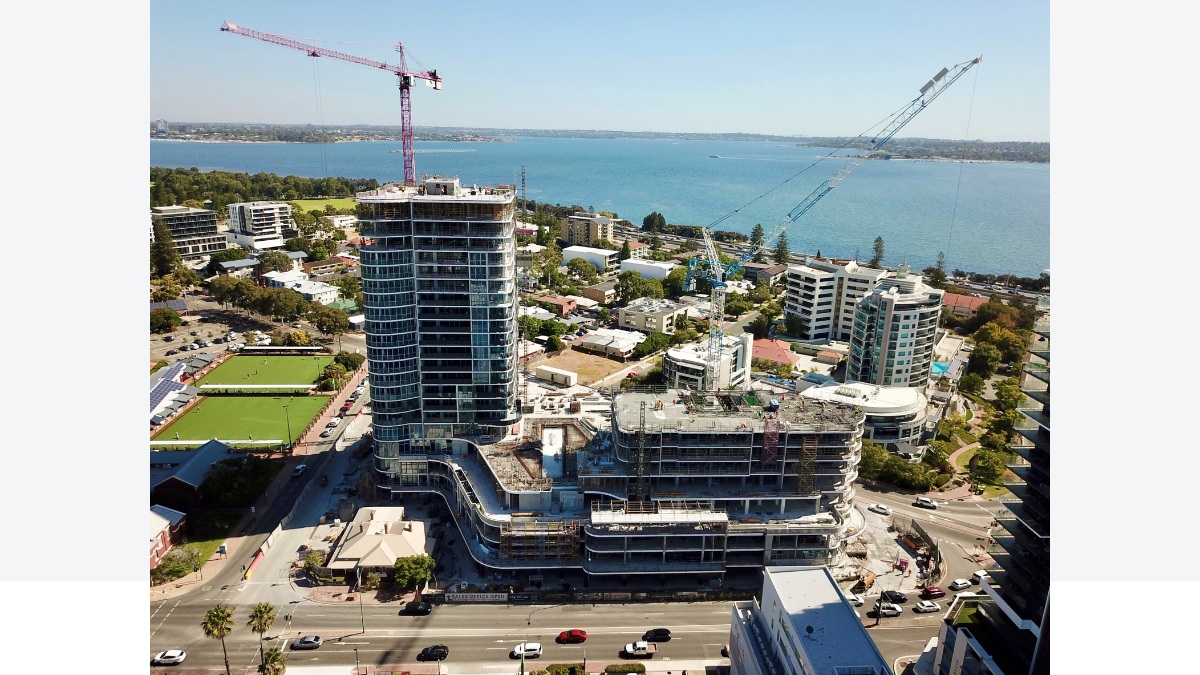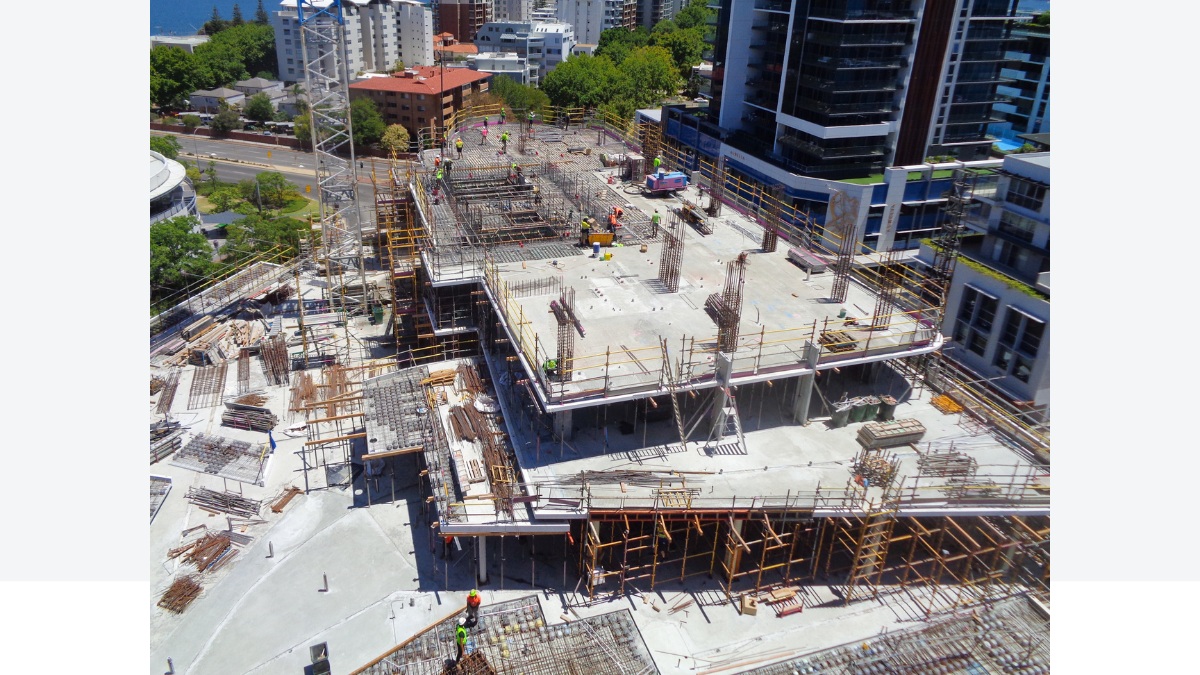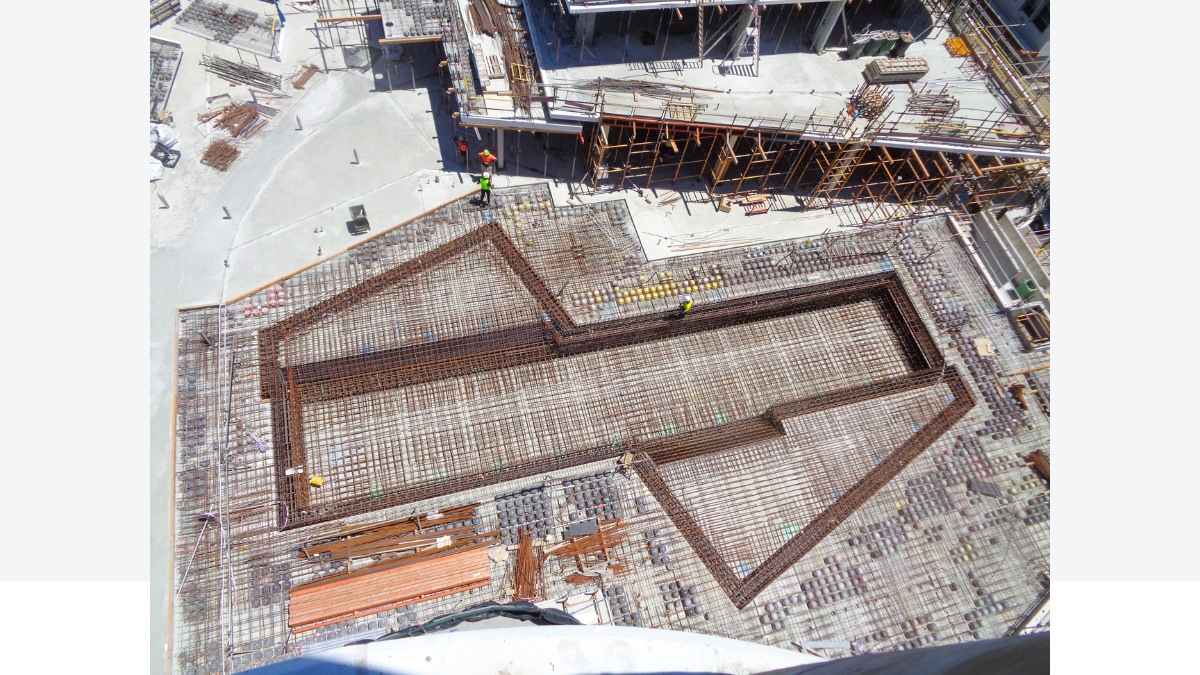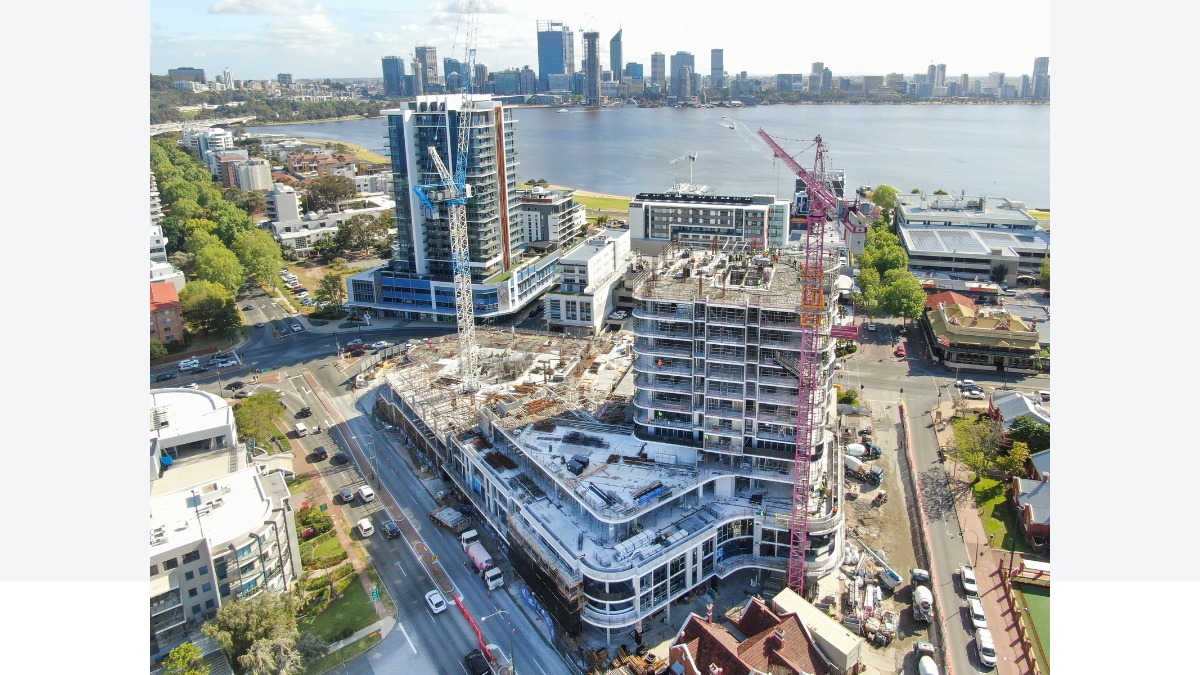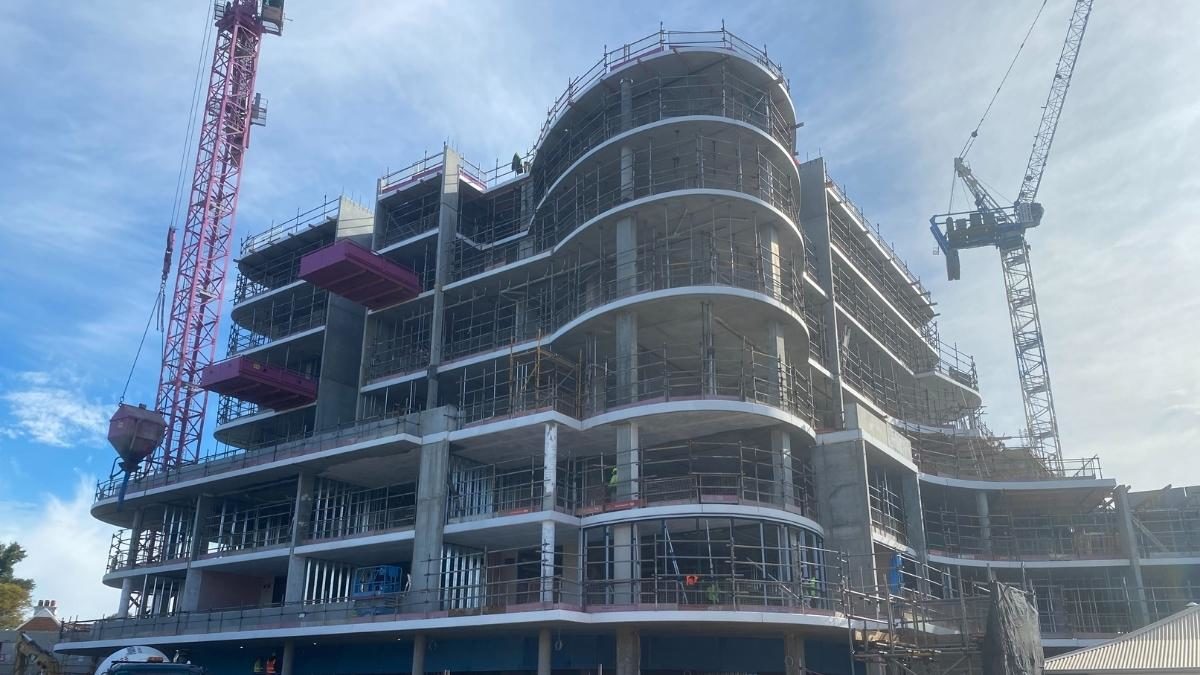 Phase 2 - Basement Construction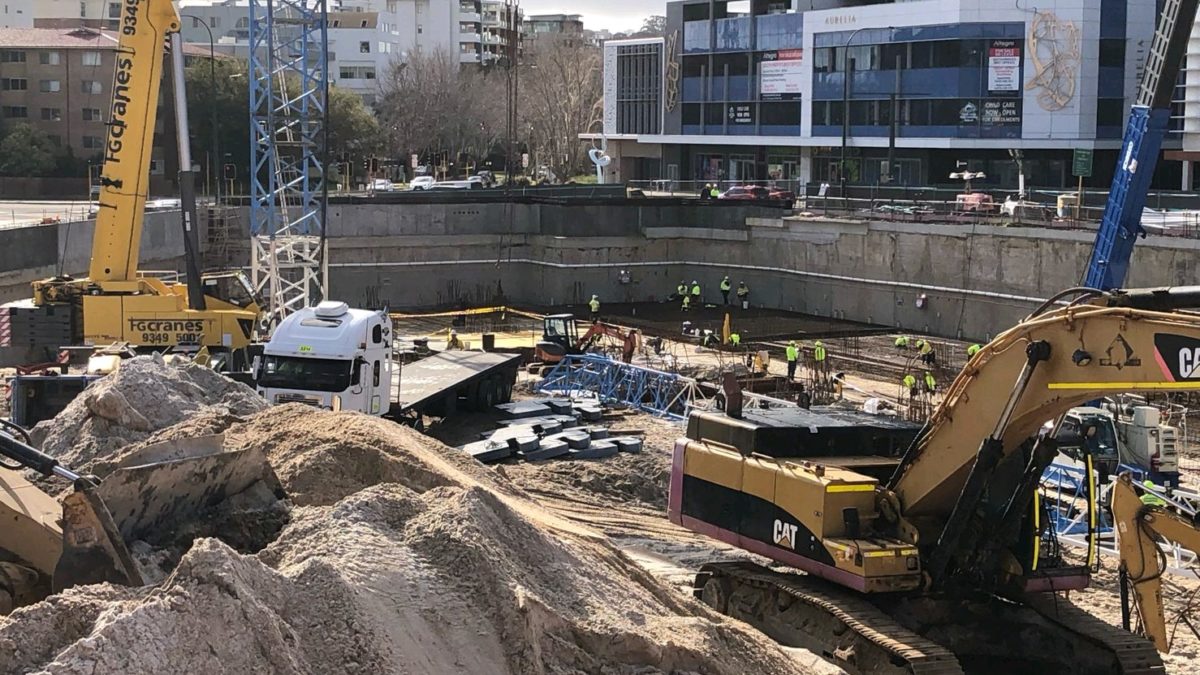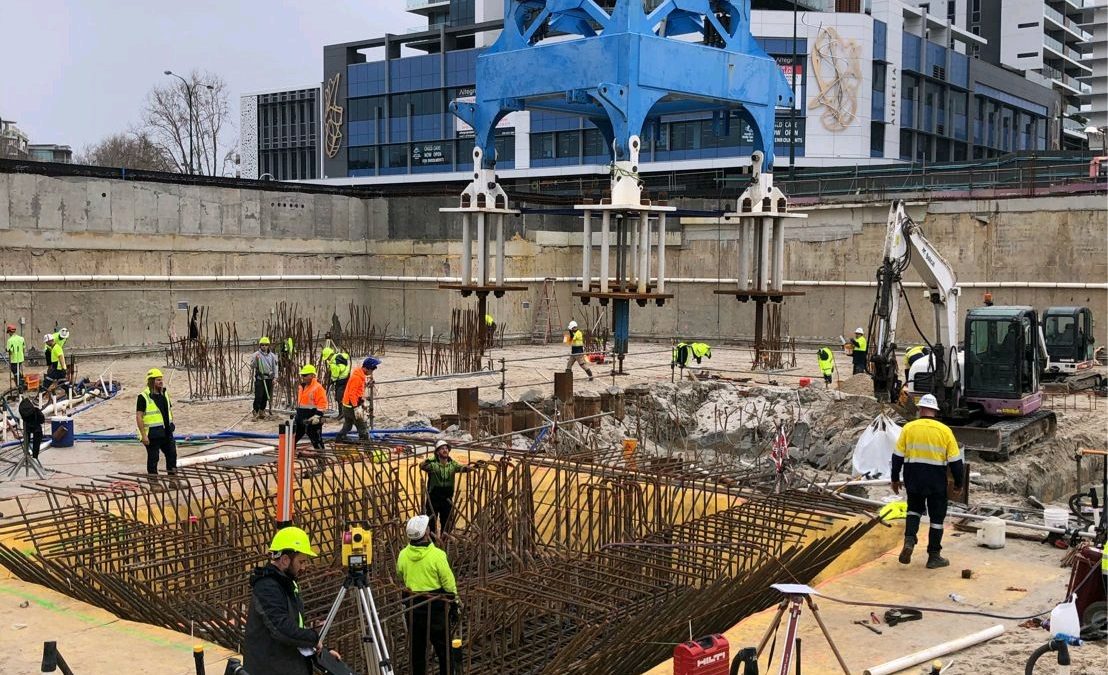 Phase 1 -Diaphragm Wall & Excavation