Apartments
Sky Homes & Penthouses
Civic Heart apartment explorer
L 36
L 35
L 34
L 33
L 32
L 31
L 30
L 29
L 28
L 27
L 26
L 25
L 24
L 23
L 22
L 21
L 20
L 19
L 18
L 17
L 16
L 15
L 14
L 13
L 12
L 11
L 10
L 9
L 8
L 7
L 6
L 5
Change Apartment Type
Level
Select an apartment for more detail.
Panoramic balcony views available on iPad and Desktop.
View line to
Barrack St Jetty
View line to
Kings Park
View line to
Melville Waters
View line to
Raffles Hotel
Sky Homes & Penthouses
Floating high above the shimmering river and glimmering city lights on levels 30-35, the Mill Point Tower's Sky Homes offer indulgent refinement from an exclusive vantage point, champagne in hand, as the world unravels before you.
Reserved for those seeking the epitome of luxury are the Mill Point and Mends Tower Penthouses. Residing at the uppermost level, each exclusive suite is finished to exquisite standards of comfort and refinement, from soaring ceilings to Gaggenau appliances, Vintec wine cabinets, Throne bidets and show-stopping balcony kitchenettes.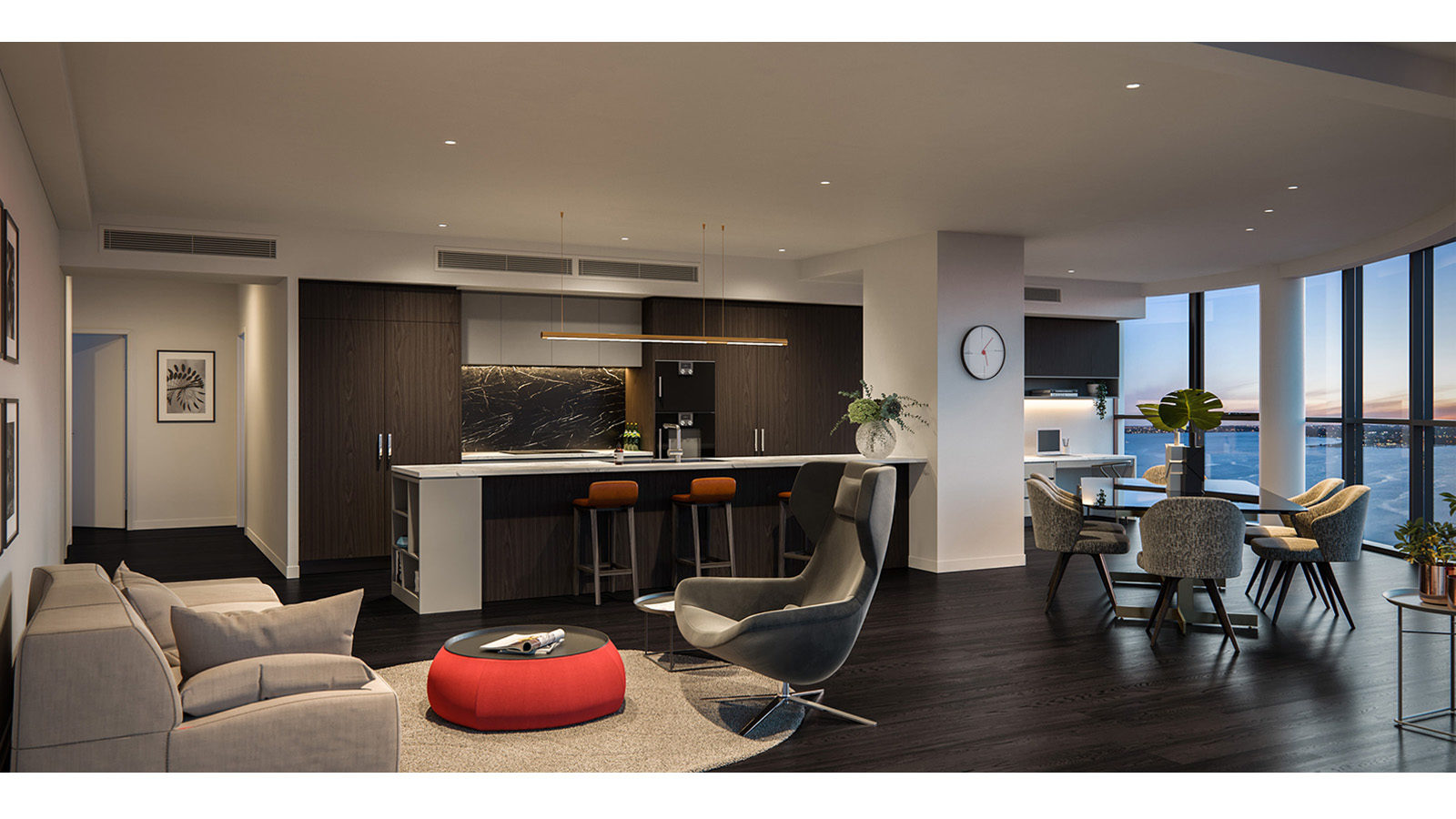 Colour Schemes
Your choice of 3 colour schemes exclusive to Sky Home and Penthouse residents.